Celtic Melting Pot
 Cookbook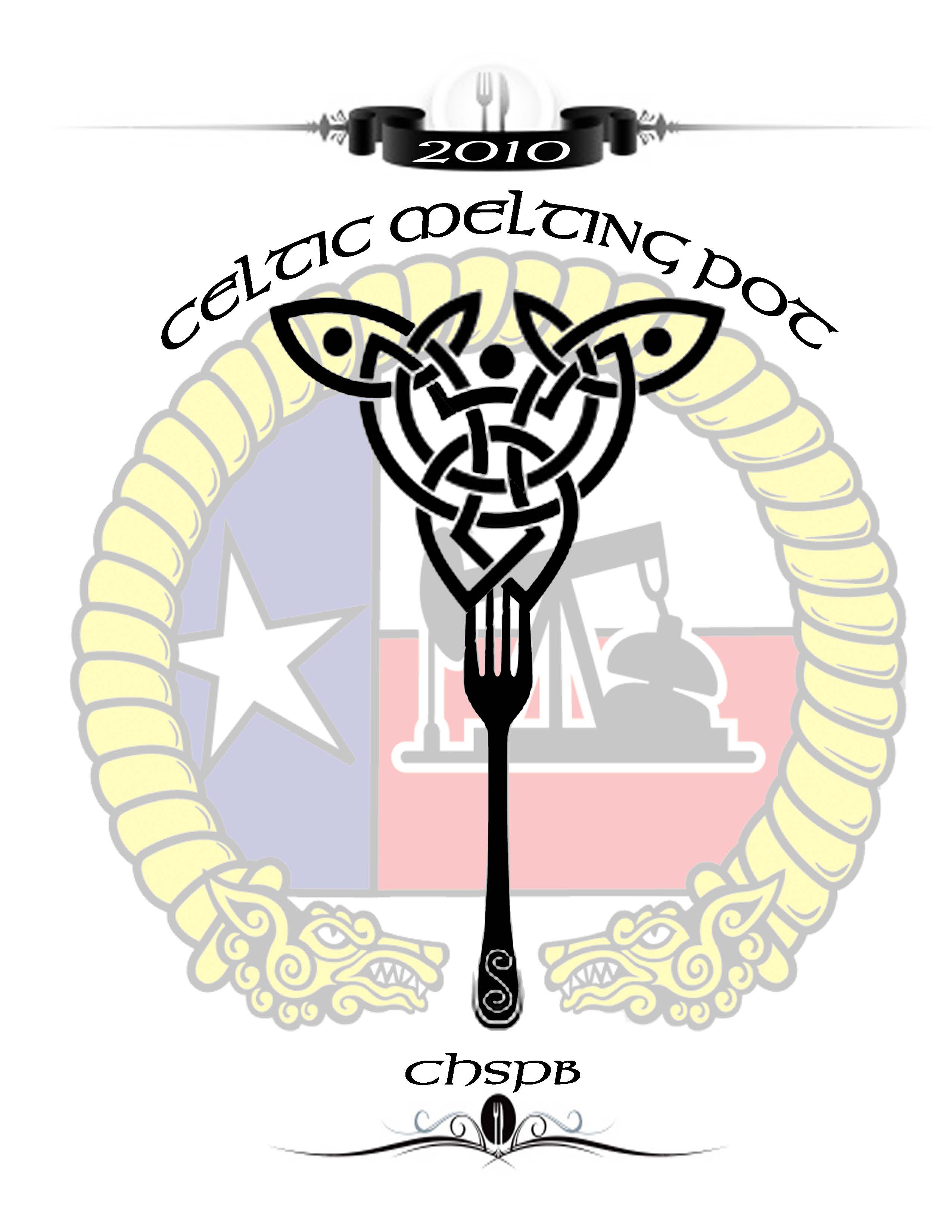 To All our CHSPB Family and friends,
The CHSPB Cookbook "Celtic Melting Pot" is ready for orders.
The sales will go to
help support our Scottish-Irish Faire 2012.
It is full of over 300 recipes, cooking tips, Celtic sayings, and much more. There are American recipes,
Scottish, Irish, Welch, Cornwall, Isle of Man, Galicia and Brittany recipes. We also have put in Gluten
Free and Diabetic recipes; there is a recipe for everyone. We hope that you will want to have your very
own copy.
We would personally like to thank those that
contributed recipes and ideas for the cookbook.